19th annual Guelph Food Safety Seminars (GFSS) Symposium Session 4: How to Stretch your Food Dollar Safely Q&A Session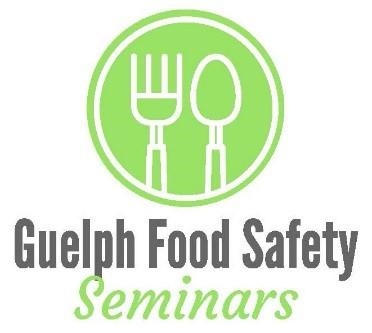 Details
19th annual Guelph Food Safety Seminars (GFSS) Symposium
Session 4: How to Stretch your Food Dollar Safely Q&A Session
The GFSS introduced a Q&A session at last year's Symposium. It was such a success, we decided to have one again! Our panel of experts will be on hand to answer your questions on how to make your food dollar go farther without compromising on food safety.
We welcome you to send your questions in ahead of time via the registration form.
Expert Panel:
Maddie & Kiki, Canada's favourite female Grill Masters
Maddie & Kiki, Canada's favourite female Grill Masters, were named in the Top 10 Grill Experts of North America and were recently featured in the prestigious, Forbes. BBQ industry professionals turn to Maddie & Kiki for their knowledge, expertise, and input when developing new products for the BBQ market. 
They are hailed as the go-to experts when it comes to reviewing grills of all makes and models, showcasing the latest and greatest products to grill lovers and BBQ enthusiasts. 
Maddie & Kiki teach BBQ classes in-person at their Grill Studio as well as virtually across the globe. They have travelled all across Canada, appearing on morning shows, podcasts, radio, and live events inspiring people of all ages to fall in love with the art of outdoor cookery.  
They host and produce the hit digital series, BBQ Happy Place, where they showcase outdoor kitchens from around the world. A BBQ Happy Place is where you go to grill, chill, and get away from it all and Maddie & Kiki love sharing BBQ Happy Place inspiration to viewers all over the globe!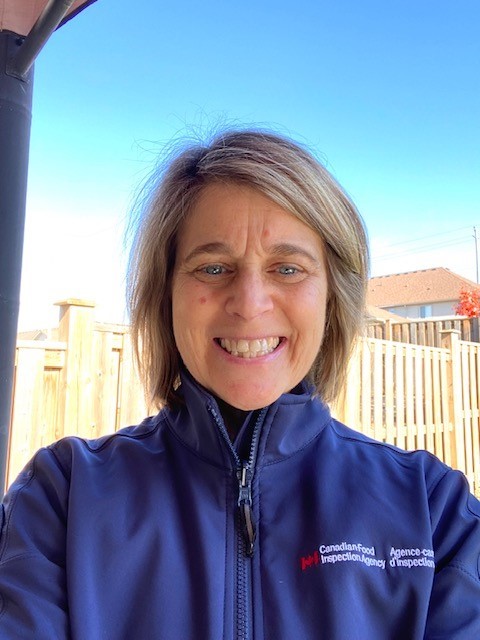 Tricia Glassco
Tricia Glassco has been with the Canadian Government for close to 23 years, having worked in the plant health, animal health, and food commodities over her career. She is a molecular biologist by training and started at out AAFC performing laboratory and field research to understand the interaction between fungal pathogens and maize. Tricia moved to the CFIA where she carried out the molecular identification of novel foods and subsequently the diagnostics of quarantined plant pathogens for over a decade. Her career evolved over the years and she followed her passion for food to Guelph and the Food Safety team where she now handles food safety complaints, investigations, recalls, inspections, food labelling issues and a variety of other food related files that come her way. Tricia has recently taken on a thirst to learn more about food labelling and she looks forward to sharing her knowledge with you.
Keith Warriner, Professor, Department of Food Science, University of Guelph
Dr. Warriner is currently a Professor within the Department of Food Science at University of Guelph, Canada. Dr. Warriner received his BSc in Food Science from the University of Nottingham, UK and PhD in Microbial Physiology from the University College of Wales Aberystwyth, UK. He later went on to work on biosensors within the University of Manchester, UK and subsequently returned to the University of Nottingham to become a Research Fellow in Food Microbiology. He joined the Faculty of the University of Guelph in 2002.
During the last twenty five years in the field of microbiology and food safety research, Dr. Warriner has published more than 200 papers, book chapters, patents, and conference abstracts. His research interests are focused on enhancing food safety within meat processing, fresh cut sectors and more recently, in the area of marijuana edibles. To this end, his research team have advanced knowledge in the area of emerging pathogens, intervention technologies and development of biosensor devices to detection of foodborne hazards. His research in UV is developing novel decontamination methods based on gas phase hydroxyl-radicals for treating food surfaces and more recently N95 masks along with other personal protective equipment. He was awarded the Ontario Innovation of the Year award in 2017, OCE Mind to Market award in 2018, IAFP Food Safety Innovation award in 2019 and University of Guelph Innovation award in 2020. He is frequently contacted by the media to provide commentary on food safety issues and is the past President of the Ontario Food Protection Association. He is currently the Chair of the University of Guelph Biosafety committee, Director of the OMAFRA HQP Scholarship program and Associate Editor for several journals. Dr. Warriner has visited Beijing, Zhengzhou, Dalian and Guangzhou for information exchange visits. He has held the position of Graduate Coordinator within the Department of Food Science and Director of the Food Safety and Quality program.
Moderators:
Lawrence Goodridge, Leung Family Professor of Food Safety; Director, Canadian Research Institute for Food Safety, Department of Food Science, University of Guelph and GFSS Organizing Committee Member
Marilyn Taylor, Communications Specialist, Ontario Area, Canadian Food Inspection Agency and GFSS Organizing Committee Member

Event Website
Share this page
Find related events by keyword